Da jeg så den i rigtig størrelse tænke jeg også "f… den er lille"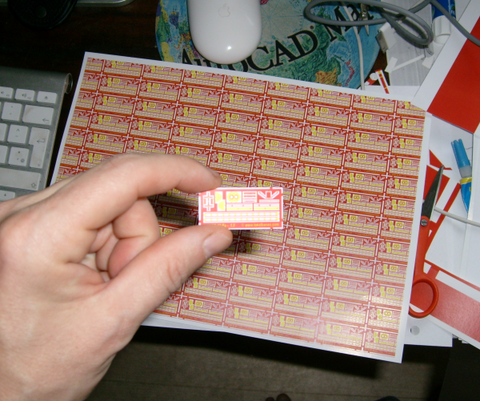 Så er signalet lavet.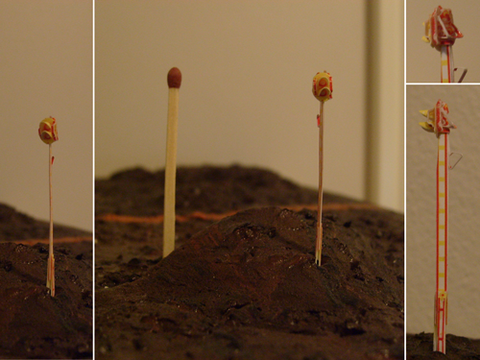 Det sværeste var at klippe alle delene ud, samt at papir ikke holder formen efter det er bukket. Men det vigtigste er at øvelsen ikke gav anledning til ændringer i designet.
Men opgaven gav anledning til flere ting; Jeg skal have en bedre belysning, jeg skal have et forstørrelsesglas, jeg skal have flere tynde pincetter, jeg skal have….
Jeg har bestilt nogle dioder hos Willy (niceled.dk) som kommer en gang i næste uge. Det bliver sjovt at se signalet lyse.
Jeg har haft kontakt til Photo Etch (som skal lave pladerne) i dag, og der er desværre en del små rettelser der skal laves, men så er der jo også noget at lave i week-enden.