Kurve modulet er tegnet op på en MDF plade så jeg har dette referencepunkt under hele byggeprocessen. Så er de første to sidestykker skåret ud, og jeg er i gang med at lave den ene af de to Fremo forbindelse til Kagerup Station modulet (N-Kgg-2). Under konstruktionen har jeg dette modul tilgængeligt så jeg hele tiden kan sikre mig at de kommer til at passe sammen.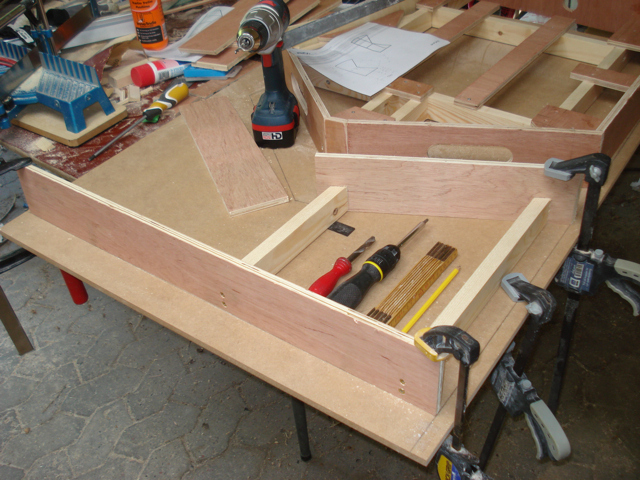 Specielt gitteret skal tilpasses meget, selv en halv millimeter for lange afstivninger – giver en forkert vinkel og hele stationen kommer til at ligge forkert.
Tegningen mangler en del vinkelangivelser, men heldigvis kan jeg finde nogle af disse på tegningerne fra det tilstødende moduls tegninger.